Debt Collection Process
1 Research - We perform a simple asset and liability search, as well as a background search on the company and the individuals in charge. We review all information with the SOS regarding the company status. We also scan all business and personal social media and prepare a compilation report for the collection team. Knowing key pieces of information upfront, allows for better decisions to be made during the process. Information includes a debtors reputation, habits, credit standing, employee satisfaction and retention, filed grievances including BBB and all commercial and consumer advocacy sites reporting.
2 Dunning – Each debtor will have an array of tools and processes used in the initial engagement phase including, calls, letters, emails, certified notice, grievances, derogatory notices, industry complaints, public notices, etc.
3 Escalation – Most claims ( about 85 % ) are resolved in Phase Two. When they are not, or if we believe they are going out of business, the file is " Escalated " to Phase Three. In Phase Three, we use legal notices containing information about litigation, including costs and fees. Since Escalation may involve incurring our own legal consultation fees and efforts, cases in Phase Three typically have a rate increase of 15% automatically, and are a last resort before Phase Four. We will typically send notice of "Escalation" in the unlikely event a case cannot be resolved otherwise. In Phase Three, we will notice the debtor regarding the corporate investigation of their company. We will interview when available, trade references, banking references etc. The debtor is placed on notice of these investigatory actions, in support of the post judgement phase.
4 Direct legal intervention – This is with outside counsel to stimulate collection activity, but not yet formal litigation. Letters and calls from outside legal counsel will be made as well as other legal intervention steps.
5 Commencement of legal action. (Only with client approval) This is the actual execution of legal documents by client. Rate increases will correspond with this phase, subject to client approval.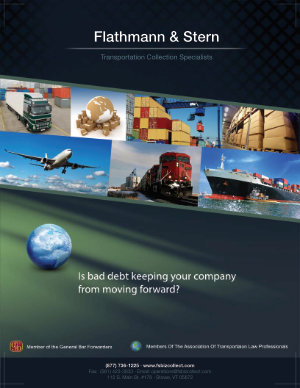 Download our Brochure